Transgender people have existed forever all over the world. But they are now finally getting attention as more and more of their stories are being told and as more people are learning about the discrimination, fear, and misunderstandings the trans community has faced. As people are wanting to be more supportive, they have questions and often aren't sure where to start.
That's why we're here.
We start our training by talking about gender and stereotypes, myths and facts, and statistics about the trans community that explain just how much misinformation and discrimination hurts them. We talk about what it's like for someone who is transgender to deal with the rest of us trying to push our ideas of gender rules onto them every single day.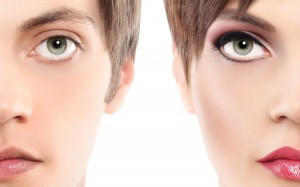 From there, we continue the training specific to your organization's needs.
For schools, we cover developing trans-inclusive policies, how to handle bathrooms and locker rooms, working with your school's record-keeping system, inclusion in gender-segregated sports, and Title IX compliance/confusion.
For medical offices, we teach you how to create a safe and welcoming environment, how to navigate insurance barriers, how to sensitively talk about trans bodies, and medical records and HIPPA regulations.
For other workplaces, we explore why inclusion matters to business, how to assist an employee transitioning on the job, offering health benefits to trans employees, and best practices in trans-inclusive customer service.