Because gender identity awareness begins in preschool-aged children, and gender stereotypes are obvious to kids of all ages, it's never to early to start talking about gender concepts with children.
No matter the grade level of your school, you may have a gender-variant or transgender child in attendance. Our training addresses gender issues at all grade levels and offers appropriate language for conversations, reading suggestions, and lessons that help students of all ages understand and respect one another.
Our training goes beyond telling you how to cover your legal bases. We actually teach about gender diversity, inclusion, and why supporting transgender students benefits all students. Without a solid understanding of what a transgender student and their family faces, many schools fall short in being truly supportive. It's easy to worry about community backlash and ask a trans student to make accommodations to make everyone else feel better. But that is actually detrimental to everyone involved.
With our training, everyone in your school will learn why it's important to support gender non-conforming and trans students, the dangers of not being supportive, and will be more likely to embrace non-discriminatory policies.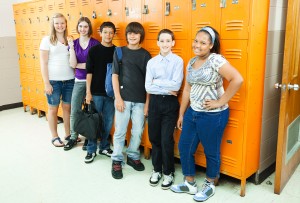 This training series covers:
Gender Identity and other Transgender Terminology
Gender Identity vs Sexual Orientation
Gender Presentation, Gender Roles
Transgender Umbrella
Non-Binary Identities
Myths vs Facts: Transgender Stats and Stereotypes
Mental Disorder that can be Fixed through Counseling, WPATH Recommendations
Too Young to Know
Not a Real Man or Woman without Surgery
Schools Don't Need Special Policies
Non-Discrimination Laws are Special Treatment
Trans People Aren't Happy After Transitioning
Understanding Privilege, Danger, and the Coming Out Process
Pronouns and Microaggressions
Discriminatory Terms/Practices
Put Yourself in a Trans Person's Shoes
How to React to a Coming Out Moment
Gender Messages All Around Us
Messages from Friends and Family
Messages from Society
Messages from Media
Imagine Being Transgender
Are You a Boy or a Girl?
Ages and Stages of Gender Identity Awareness
Stories of Trans Youth
The Importance of Affirming Youth, Statistics You Should Know
Welcoming Transgender Students
Title IX interpretation and Current Rulings
Harassment: Who Is the Bully?
Preferred Names and Affirming Dress Codes
Attendance, Drop Out Rates, and other Negative Effects
Creating Safe Spaces in School
Supportive Staff and GSAs
LGBT-Inclusive Curricula
Gender-Neutral Language
Specific Anti-Bullying Policies
FERPA, IEPs, and 504 Plans
Bathrooms, Locker Rooms, and other "Private" Spaces
Myth vs Fact Review
Who is Really at Risk?
Health Implications
Separate is Not Equal
Privacy is a Right of Everyone
Safe and Inclusive Teams: Trans Athletes
Benefits of Sports Participation: Confidence and Bonding
The Myth of Competitive Advantage
Advocating for Trans Athletes with Oversight Organizations
Current laws impacting trans student athletes across the US
Trans-Inclusive Policy Development
School Records, Confidentiality, and HIPPA
Preferred Names and Pronouns
Dress Codes
Bathrooms and Locker Rooms
Sports and Gender-Segregated Activities
Anti-Bullying Policy