Business success starts with a workplace environment that promotes positive employee morale. If you attract and retain the best employees by emphasizing respect and valuing diversity, your business can attract new customer bases as they become even more diverse than the workforce itself.
Whether you are a sole-proprietor or a company with thousands of employees, becoming educated about the transgender community can improve your bottom line.

Most workplace diversity training programs don't cover inclusion of trans employees. We will cover best practices for creating a positive business environment that supports trans employees, employees with trans family members, and transgender customers. We begin by teaching about gender diversity, inclusion, and why supporting the transgender community leads to business success. Without a solid understanding of what a transgender person faces, many business fall short in being truly supportive.
With our training, everyone in your organization will learn why it's important to support gender non-conforming and trans people, the dangers of not being supportive, and will be more likely to embrace non-discriminatory policies.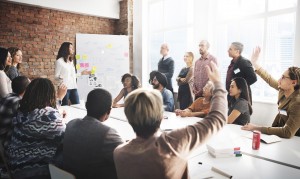 This training series covers:
Gender Identity and other Transgender Terminology
Gender Identity vs Sexual Orientation
Gender Presentation, Gender Roles
Transgender Umbrella
Non-Binary Identities
Myths vs Facts: Transgender Stats and Stereotypes
Mental Disorder that can be Fixed through Counseling, WPATH Recommendations
Too Young to Know
Not a Real Man or Woman without Surgery
Non-Discrimination Laws are Special Treatment
Trans People Aren't Happy After Transitioning
Understanding Privilege, Danger, and the Coming Out Process
Pronouns and Microaggressions
Discriminatory Terms/Practices
Put Yourself in a Trans Person's Shoes
How to React to a Coming Out Moment
Gender Messages All Around Us
Messages from Friends and Family
Messages from Society
Messages from Media
Imagine Being Transgender
Are You a Boy or a Girl?
Ages and Stages of Gender Identity Awareness
Stories of Trans Youth
The Importance of Affirming Youth, Statistics You Should Know
Transgender Inclusion Matters to Business
Respectful, Positive Work Environment
Attract & Keep Employees Who Value Others
Best Practices Offer Fairness and Inclusivity
Minimize Complaints and Lawsuits
Enhance PR as a Forward-Thinking, Inclusive Organization
Employee Transition Plan
Designating a Gender Transition Leader with HR
Setting a Timeline
Dress Codes
ID and Record Changes
Maintaining Employee Privacy
Co-Worker Training and Non-Discrimination Policy Review
Bathrooms and other "Private" Spaces
Myth vs Fact Review
Who is Really at Risk?
Health Implications
Separate is Not Equal
Privacy is a Right of Everyone
Company Health Benefits
Costs of Inclusive Coverage vs Losing, Hiring, Training Employees
Inclusion of Gender-Related Mental Health Care
Inclusion of Gender-Affirming Health Care
Working with Insurance Companies on Policy Updates
Benefit Coverage for both Employees AND Dependents
Trans-Inclusive Customer Service
Discrimination Means Lost Profits
Use Gender-Neutral Language with Customers
Unisex Restrooms/Changing Rooms
Marketing to the Trans Community and Their Loved Ones